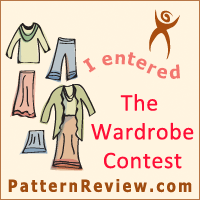 I am coming out of hiding for this!
After a devastating career changer (the reason I there's no time to blog anymore) I've been given a reprieve! This contest seems to be the perfect opportunity to jump back in to the internet sewing community. I love the 1-2-3 concept because it fits right in with the wardrobe-building ideas I've gotten from The Vivienne Files. The only downside, as you can see from my fabrics, is the lack of prints...sigh. I'm still really excited because - do you see that floral?! Trust me, it is fabulous!
Anticipating good sewing times ahead!